FlightAware Firehose℠ Flight Data Feed
An enterprise-grade, real-time data feed of global aircraft ADS-B positions and flight status.
Firehose Data Feed
The world's most comprehensive global flight tracking and ADS-B flight status data feed including over oceans, polar regions, deserts and other remote areas

Surface and airborne data seamlessly merged for comprehensive flight tracking within a single data stream

Created for enterprise integrations

Surface movement data available at thousands of airports
Robust developer

documentation

, implementation examples, and first-class support

High availability SLA options

Customizable data solutions that best fit your needs including predictive data from

FlightAware Foresight

Additional space-based positional ADS-B data also available
Enhance and optimize aircraft, airport, or airspace operations with FlightAware's in-depth, real-time ADS-B data feed.
FlightAware's Firehose ADS-B data feed is a TCP-based, SSL streaming data feed of flight positions and flight statuses processed by FlightAware. Every Firehose connection includes airborne or surface position data from FlightAware's terrestrial network of ADS-B receivers. Positions from Aireon's space-based ADS-B network, datalink/ACARS providers and RADAR may be included as additional data layers. FLIFO data, Predicted ETAs, Block Events, Extended Flight Info, and weather/extended Mode S/FMS data are also available.
Airborne positions
Surface positions
Flight status, flight plans, and schedules
Airborne weather
Autopilot settings
Historical aviation ADS-B data (with replay capability)
FlightAware Foresight predictive data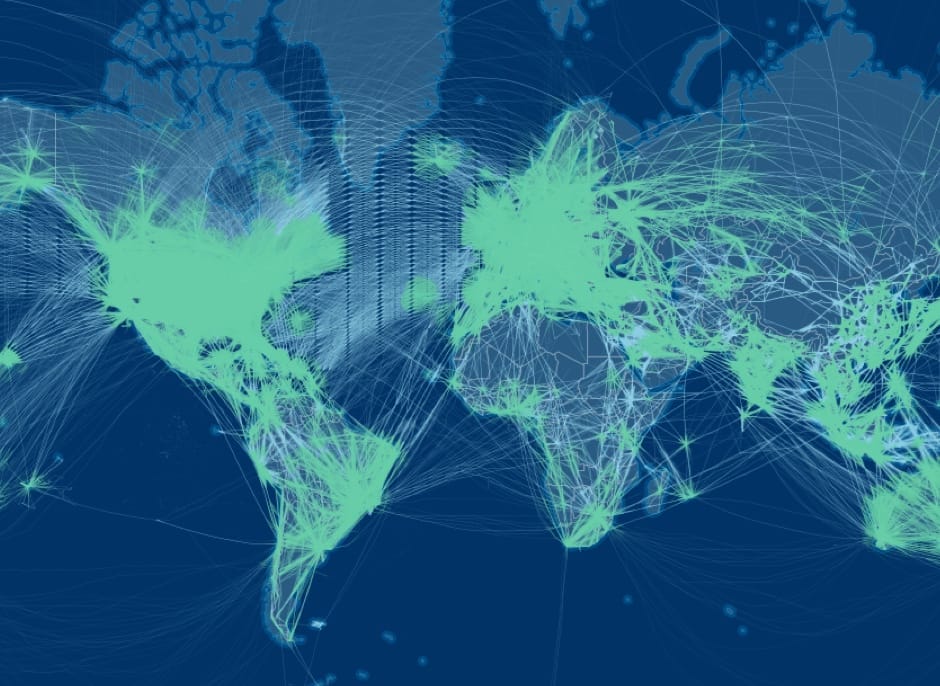 FlightAware's Firehose ADS-B data feed is powered by HyperFeed®, a machine learning and rules engine that uses thousands of proprietary models and algorithms to compile, evaluate and aggregate over 10,000 aircraft positions per second. HyperFeed fuses data from radar, terrestrial ADS-B, Mode S multilateration (MLAT), datalink and Aireon space-based ADS-B to deliver the highest quality, truly global and complete flight tracking data.


Be on the Same Page with Aviation Leaders
The FlightAware Flight ID is a unique identifier that stays constant throughout the entire flight. HyperFeed does all the work of associating all relevant flight data with this id, across all of our data sources, whether it is reported using a flight's registration, callsign, or transponder hex identifier. The FlightAware FlightID simplifies and enables commerce with the giants of the aviation industry.
Example Use Cases
Aircraft Situational Displays
FlightAware delivers flight tracking to many of the industry's leading ASDs via Firehose integrations that enable global, real-time flight tracking and powerful analysis.
Airlines
Aircraft operators who choose to build their own operational tools can seamlessly integrate FlightAware's Firehose data feed to track their aircraft in the air as well as on the ground.
Aircraft/Engine Manufacturers
FlightAware's Firehose data feed enables aircraft and engine manufacturers to track equipment utilization and comply with maintenance schedules.
GADSS Compliance
By layering Aireon space-based ADS-B data feed, developers can create solutions that exceed ICAO's GADSS flight tracking standards with positions updated at least once per minute anywhere in the world.
Airports
Airport managers and passengers all benefit from live flight tracking visualizations built with FlightAware's Firehose. Developers can build tools that show aircraft in the air and on the ground at the airport, along with flight status information and so much more.
Air Traffic Flow Management
With FlightAware's Firehose ADS-B data feed, ATC, ANSPs, and airspace managers can leverage data to manage airspace and predict capacity in real-time to reduce delays and congestion. FlightAware's Firehose also supports historical data replay of past events, commonly used for after-the-fact analysis.
Did you know that FlightAware flight tracking is supported by advertising?
You can help us keep FlightAware free by allowing ads from FlightAware.com. We work hard to keep our advertising relevant and unobtrusive to create a great experience. It's quick and easy to
whitelist ads
on FlightAware or please consider our
premium accounts
.