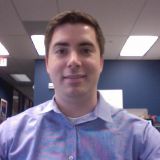 Andrew Taylor
| | |
| --- | --- |
| Member since | |
| Last seen online | |
| Language | English (USA) |
Submitted
It's not often that we get to witness aviation history being made, but when we do, it's often awesome. Such is the case with the U.S. Navy's X-47B which just became the first unmanned aircraft to land on an aircraft carrier. (
gizmodo.com
)
More...
Submitted
Two Japanese airlines grounded their fleets of the Boeing 787 Dreamliner, which has been beset by a string of mechanical and other problems, after an All Nippon Airways flight made an emergency landing Wednesday. (
www.cnn.com
)
More...
Submitted
If search teams ever find the wreckage of Malaysia Flight 370, a significant shortcoming of the plane's black boxes system could revive a proposal that's been kicked around for 14 years: Putting cameras in cockpits. (
www.wired.com
)
More...
Submitted
A piece of wreckage from a Boeing 777 -- likely from MH370 -- was found washed ashore over the weekend on the coast of Mozambique, a U.S. official told CNN on Wednesday. (
www.cnn.com
)
More...
Submitted
On Friday, September 26, 2014, a telecommunications contractor named Brian Howard woke early and headed to Chicago Center, an air traffic control hub in Aurora, Illinois, where he had worked for eight years. He had decided to get stoned and kill himself, and as his final gesture he planned to take a chunk of the US air traffic control system with him. (
www.wired.com
)
More...
Submitted
Aside from going through security and lugging around your carry on and rushing to the gate and avoiding human swarms, airplanes are magical places. Okay, maybe not. But there's beauty in how they operate. Just watch this ballet of airplanes at Shanghai's airport. It's like seeing man made shooting stars. (
sploid.gizmodo.com
)
More...
Submitted
Traveling by airplane is a lot different than it used to be. And we're not just talking about the elaborate and cumbersome security restrictions that get added every time some wacko sticks a bomb in his BVDs. There used to be a lot of amenities, but they were gradually eliminated after President Jimmy Carter signed the Airline Deregulation Act in 1978 and cost-effectiveness suddenly became a corporate concern. Here are 11 things that we never see on most commercial flights today that were common… (
mentalfloss.com
)
More...
Submitted
No music. No flashy moves. No missile launches. And yet this video is still incredible. It's just flying sequence after flying sequence of Russian Air Force MiG-31s cruising through the sky. Filmed by GoPro cameras strapped to a MiG, this footage is probably the closest we'll ever get to flying a fighter jet. Seeing the world from such a powerful beast of a machine somehow simplifies things. (
sploid.gizmodo.com
)
More...
Submitted
We were promised supersonic flights. Today, we stay well below the speed of sound. We were promised transatlantic flights from New York to London in 3 and a half hours. Today, that flight takes us 7 hours. We were promised the future of flying. That future hasn't existed for 10 years. The last flight of the Concorde was on October 24, 2003, we've been flying on slow-haul planes since. (
gizmodo.com
)
More...
Submitted
The cockpit voice recorder from EgyptAir Flight 804 has been found damaged, the Egyptian investigative committee said Thursday in a statement. The memory unit "which is the most important part of the recorder" was retrieved, the statement said. (
www.cnn.com
)
More...
Did you know that FlightAware flight tracking is supported by advertising?
You can help us keep FlightAware free by allowing ads from FlightAware.com. We work hard to keep our advertising relevant and unobtrusive to create a great experience. It's quick and easy to
whitelist ads
on FlightAware or please consider our
premium accounts
.