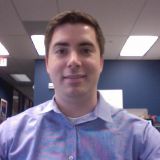 Andrew Taylor
| | |
| --- | --- |
| Member since | |
| Last seen online | |
| Language | English (USA) |
Submitted
They may not have the cool F-16s of the US Air Force's Thunderbirds or the ultra-cool Northrop F-5E Tiger II of the Patroullie Suisse, but the Spanish Air Force's Patrulla Águila (Eagle Patrol) can do some cool tricks too. Here they are landing in formation. (
sploid.gizmodo.com
)
More...
Submitted
The air traffic control tower is the most important part of any airport, yet it's also the most unacknowledged. Fliers seldom stop to admire their ethereal beauty and futuristic silhouettes. We're missing out: These towers are fascinating architectural specimens. (
gizmodo.com
)
More...
Submitted
Planes flying into Houston are burning less fuel and making less noise than before, thanks to an FAA project implemented this month. Instead of the conventional descent—leveling out between drops in altitude—pilots will follow a steady path to the ground with the engine throttle near idle. (
www.wired.com
)
More...
Submitted
Well, this is insane. In this video, Jetman pilots Yves Rossy and his protegeVince Reffet fly wing-to-wing with an Airbus A380, the world's largest airliner. It's incredible. (
gizmodo.com
)
More...
Submitted
I have to give kudos to Airbus for having the guts to do this using five test A350-900 XWB airplanes, its newest wide-body airliner. I know the stunt was well calculated and the pilots—all of them ex-military aviators—knew exactly what they were doing, but the entire thing still looks reckless. (
sploid.gizmodo.com
)
More...
Submitted
Here's a time lapse and tilt shift video of a day in Haneda Airport in Tokyo, Japan. It's a wonderful look into the puzzle of how a big time airport works but is also totally beautiful to see the lights of airplanes land and fly out of the runway. It's like man made moving stars skimming across the sky. Just beautiful. (
sploid.gizmodo.com
)
More...
Submitted
This is the incredible moment a plane came within inches of landing on a man sunbathing on a beach in Germany. (
www.youtube.com
)
More...
Submitted
FlightAware CEO Daniel Baker discusses Houston's hot economy, and how his company is earning profits. FlightAware provides flight tracking in 45 countries. (
video.cnbc.com
)
More...
Submitted
Goose only wishes he had moves like these. This stunning dash cam footage from an F-16 attached to the 51st Wing captured some intense aerial action at the recent Red Flag-Alaska exercises—including mid-air refuelings, targeted bomb strikes, low-altitude flybys, and even a cameo appearance by a B-2 stealth bomber. (
gizmodo.com
)
More...
Submitted
What?! Is that a squadron of commercial airliners?! Not quite, but through the magic of editing, it sure looks like it. With the help of Adobe Premier, Cy Kuckenbaker took five hours of plane landings on Black Friday and condensed them down into just thirty seconds using composite and timelapse techniques like the ones seen in Empty America (
gizmodo.com
)
More...
Did you know that FlightAware flight tracking is supported by advertising?
You can help us keep FlightAware free by allowing ads from FlightAware.com. We work hard to keep our advertising relevant and unobtrusive to create a great experience. It's quick and easy to
whitelist ads
on FlightAware or please consider our
premium accounts
.